Welcome to The Pump & Tap Tavern, Banff's only authentic British styled pub, nestled in the heart of the Canadian Rockies, Banff, Canada.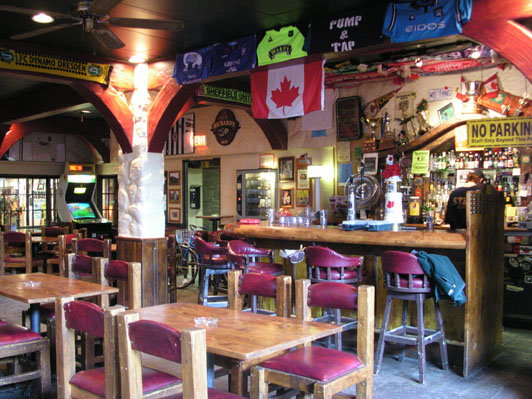 Est. in 1997, owned/ operated by genuine British blokes ! A great place to watch all your favorite sports, have a cold beer or cocktail, and feed your hunger with our delicious Fish & Chips and many more treats!
An awesome place to meet the locals and tourists alike ! The Pump & Tap Tavern is a necessary stop on your agenda !
We ALWAYS offer the best food & drink specials in town! See you down here CHEERS